Most Expensive Watch Brands
You probably know that good watches are expensive, but luxury watches are extremely expensive. A decent luxury watch can put you back several thousand dollars, while some high-end ones can easily amass $25,000 and upwards of $55,000 if they have an array of diamonds and precise craftsmanship. Top luxury watch brands highlight exceptional design and quality and are designed to last a lifetime, but what are some of the manufacturers and types of high-end watches available?
What Are Some of the Most Expensive Watch Manufacturers?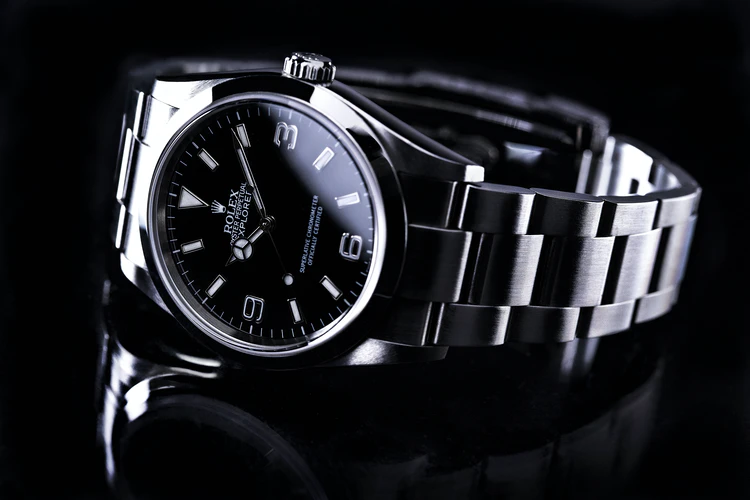 Luxury watch manufacturers know how to create a fashion statement for men and women, with many of these timepieces resembling works of art. Some of the most prestigious and expensive watch manufacturers include the following:
Patek Philippe
This prestigious watch manufacturer has a history of innovative designs, with some of its high-end timepieces fetching millions of dollars. Founded in 1839 in Switzerland, Patek Philippe is one of the oldest watch manufacturers in the world. As of December 2019, seven of its watches ranked in the top 10 most expensive watches ever sold at auction. Members of royalty, including Queen Elizabeth II and Queen Victoria, have favored this brand. Prices range from $15,000 to $1 million.
TAG Heuer
Established in Switzerland in 1860, the company began as Uhrenmanufaktur Heuer AG. It wasn't until the TAG Group purchased a majority share in the company in 1985 that the company became known as TAG Heuer. In 1999, the luxury goods conglomerate LVMH purchased almost all of the company. TAG Heuer combines the initials of "Techniques d'Avant Garde" along with the founder's last name. This company produced the first watch to go into space. Prices for these watches range from $1,000 to $10,000.
Rolex
Based in Geneva, Switzerland, Rolex began manufacturing watches in the early 1900s. Despite its popularity, the company continues to manufacturer each one of its watches by hand. Of those 10 most expensive watches sold at auction, with Patek Philippe watches taking seven of those top spots, the other three belonged to Rolex. People across the globe look at Rolex watches as a status symbol, with watches ranging in price from $5,000 to $650,000.
Chopard
Begun in 1860 in Switzerland, Chopard manufactures high-quality watches, producing upwards of 75,000 timepieces annually. The company recently announced it would use ethically obtained gold in its products. Watches range from $5,040 to $60,000. 
Cartier
Cartier is a French luxury jeweler that began operations in 1847. Known as one of the most prestigious jewelry manufacturers in the world, Cartier is popular among royals and celebrities. King Edward VII of Great Britain ordered 27 tiaras for his coronation in 1902. The price of Cartier's watches ranges from $2,300 to $2.5 million.
What Is the #1 Watch in the World?
The title for the most expensive watch is the Hallucination watch by Graff Diamonds. The idea for the watch came from the company's chairman, Laurence Graff, who toyed with the idea of the watch for many years. He sought to make a timepiece that illustrated the company's passion for diamonds. As the controlling shareholder in the South African Diamond Corporation, one of South Africa's main diamond producers, Mr. Graff looked for the rarest raw or cut and polished diamonds. Once the watch was created in 2014, he decried that the watch was a sculptural masterpiece.
With an impressive $55 million price tag, the watch features more than 110 carats of colored diamonds set in a platinum bracelet. Top-notch designers, gemologists, and master craftsmen spent thousands of hours creating this watch with the diamonds hand-fitted. Many different cuts of the diamonds are found on the watch, and some of its rare diamonds include the following:
Fancy Green.
Fancy Intense Blue.
Fancy Intense Pink.
Fancy Light Gray Blue.
Fancy Light Pink.
Fancy Orange.
Fancy Vivid Yellow.
The tiny quartz dial is framed by pink diamonds, and a simple tongue clasp secures the watch to a woman's wrist. Once the bracelet is closed, the clasp remains hidden and can only be unfastened by placing slight pressure on a single diamond.
What Are the Most Expensive Watches?
You probably don't have $55 million to plunk down for the Hallucination watch, but you might wonder what other expensive watches there are. There are two types of pricey watches to consider: those that exhibit stellar craftsmanship and complicated engineering, and those that are adorned with expensive and precious metals and hand-cut diamonds. These are three of the most expensive watches:
Graff Diamonds: The Fascination. In addition to holding the most expensive watch title, Graff Diamonds also has the second-most expensive watch. This one is $40 million and has 152.96 carats of white diamonds, including a 38.13 pear-shaped diamond in the center. You can remove the center diamond to turn it into a ring.
Chopard: 201-Carat Watch. With 201 carats, this $25 million watch includes a 15-carat pink diamond, a 12-carat blue diamond, and an 11-carat white diamond. There are also 163 carats of yellow and white diamonds.
Patek Philippe: Henry Graves Supercomplication. Created for Henry Graves Jr., this $25 million intricate watch features 24 complications and has an abundance of extra features. One of the highlights is a celestial chart based on the night sky above Graves' New York residence. 
How Can You Get Cash for Watches?
If you're interested in selling your expensive watch, it's best to speak with a professional watchmaker and schedule a watch appraisal. During the appraisal process, the expert examines the timepiece and inspects its aesthetic and mechanical aspects. Looking at these areas can help the expert determine the watch's price. Keep in mind that you might need to schedule more than one visit for the expert to conduct a full appraisal.
You should also be aware that not all appraisers charge fixed fees. Some base their fees on the watch's make, brand, and size. Others might charge based on their years of experience or the amount of time it takes to conduct the appraisal. It's best to be cautious with appraisers that charge a fee based on a percentage of the cost to sell, as the most trusted appraisers base their price on their expertise and time.
Sell Your Watch in Las Vegas Today
If you're interested in selling one of your high-end watches, reach out to Las Vegas Jewelry and Coin Buyers. We boast a top-notch team of appraisers, all of whom can answer any questions you might have about watches. Contact us online or call us at 1-702-602-8492 today to learn more.