Here Are the Best Places to Get Takeout in Las Vegas
When you think about Las Vegas, casinos most often come to mind. But casinos are only one part of what makes Las Vegas appealing. The abundance of restaurants in Las Vegas means that you won't find a shortage of places to eat, even if you choose to take out rather than dine in. Explore the following selection of some of the best places to get takeout in Las Vegas with your family.
Late-Night Bites With Brooklyn's Best Pizza and Pasta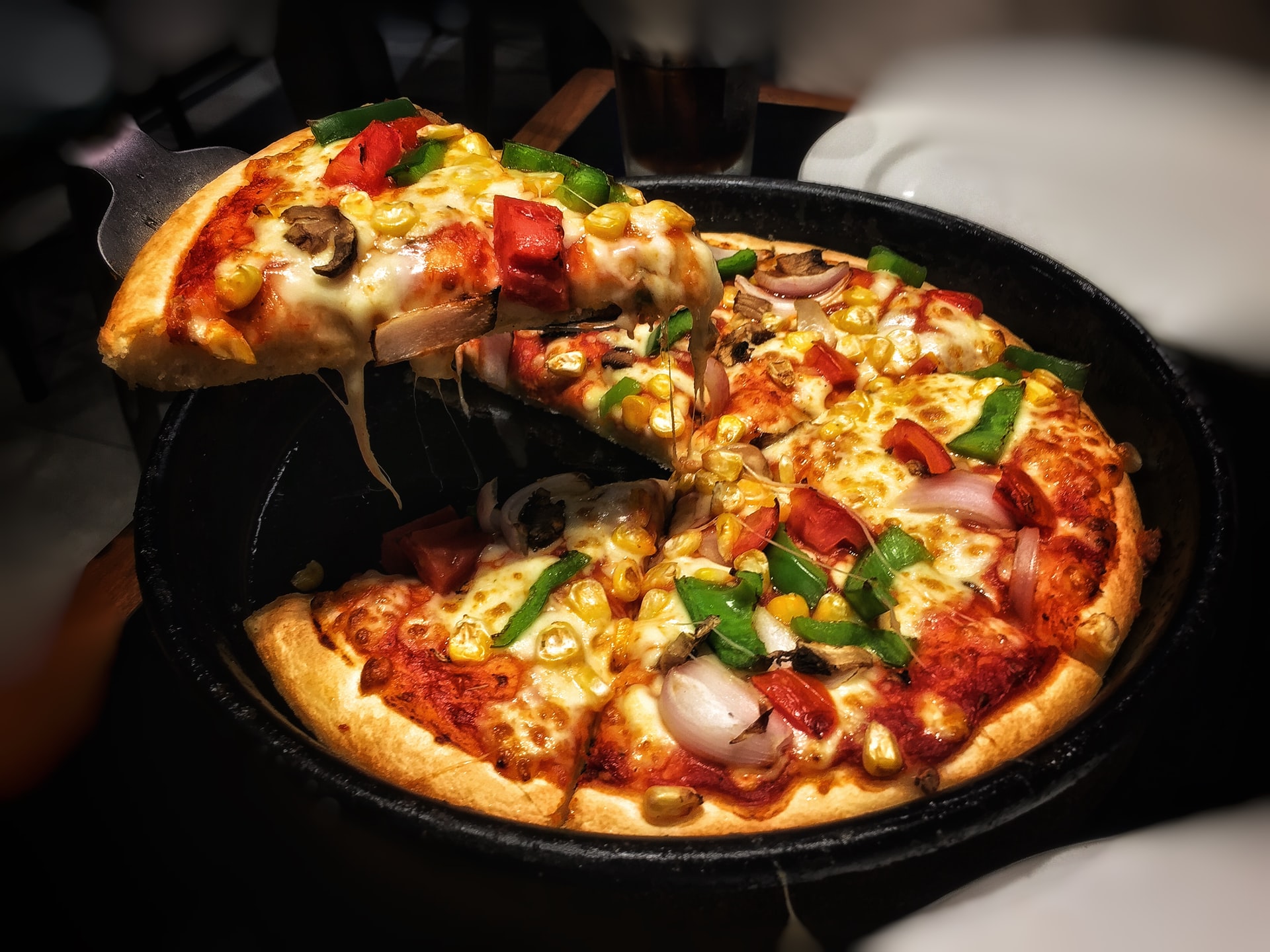 After an evening of high-stakes action at the casinos, you may be hungry for a late-night bite to eat. Brooklyn's Best Pizza and Pasta offers pizzas, pasta, and more to satisfy your evening cravings. 

Hearty calzones and strombolis, along with the famous pepperoni and sausage rolls, make excellent snacks for sharing. If you prefer a hero sandwich, you'll like the offerings at Brooklyn's Best, which include chicken, eggplant, and meatball parmigiana; a classic Italian hero with ham, salami, pepperoni, provolone, and a variety of toppings; and the Philly cheesesteak.

Of course, we can't forget the pizzas, and Brooklyn's Best Pizza and Pasta excels in this category. Order a slice or a whole pizza to go. Some of the restaurant's specialty pizzas include buffalo chicken, a Hawaiian pizza with Canadian bacon and pineapple, and white pizzas. The 16-inch Grandma's Pie and Sicilian Pie are square deep-dish pizzas ideal for sharing with others.

Contact: 702-786-0103
Down-Home Cooking With Soul Food Cafe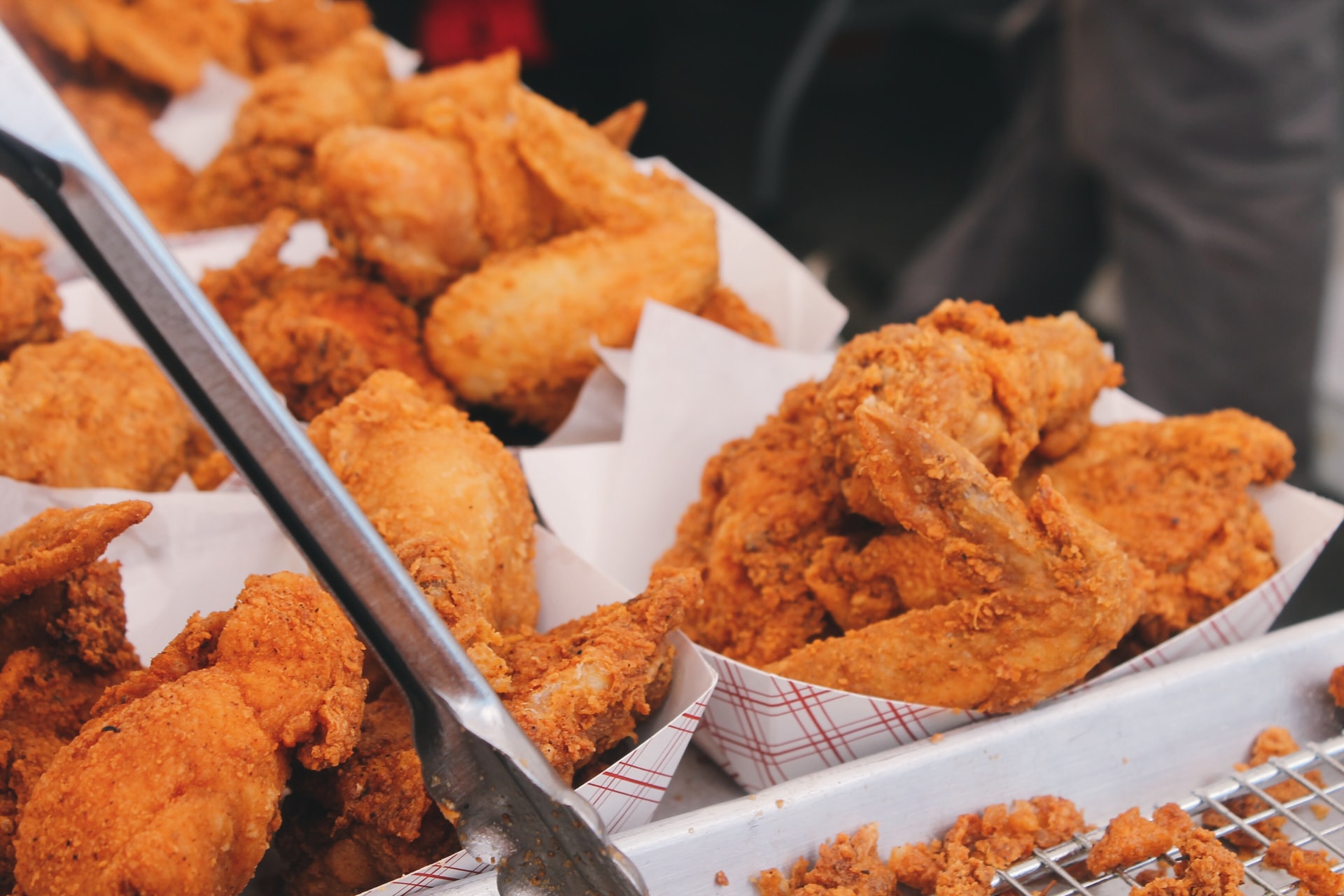 When you're hungry for biscuits and gravy or fried chicken and catfish, turn to the folks at Soul Food Cafe. This restaurant prepares some of the best Southern-style comfort food you can find in the American West, complete with convenient takeout. 
You can't go wrong with a hearty dish of macaroni and cheese, and the Soul Food Cafe won't disappoint you with its creamy cheese and macaroni specialty. Sink your teeth into some finger-licking-good chicken pieces with a side of gravy sauce, or make a meal from Soul Food Cafe's side dish selections. These sides range from cornbread and fried okra to black-eyed peas and red beans and rice.
After eating all this hearty fare, you'll need an excellent beverage to quench your thirst. In that case, Soul Food Cafe's legendary Sugar Daddy, a lemonade and Kool-Aid blend, and Sugar Momma, a lemonade and iced tea mixture, offer sweet notes that will hit the spot. Be sure to save room for the cafe's desserts, which include chocolate and lemon cakes and old-fashioned peach cobbler.
Contact: 702-998-9780
Irish Pub Fare With Three Angry Wives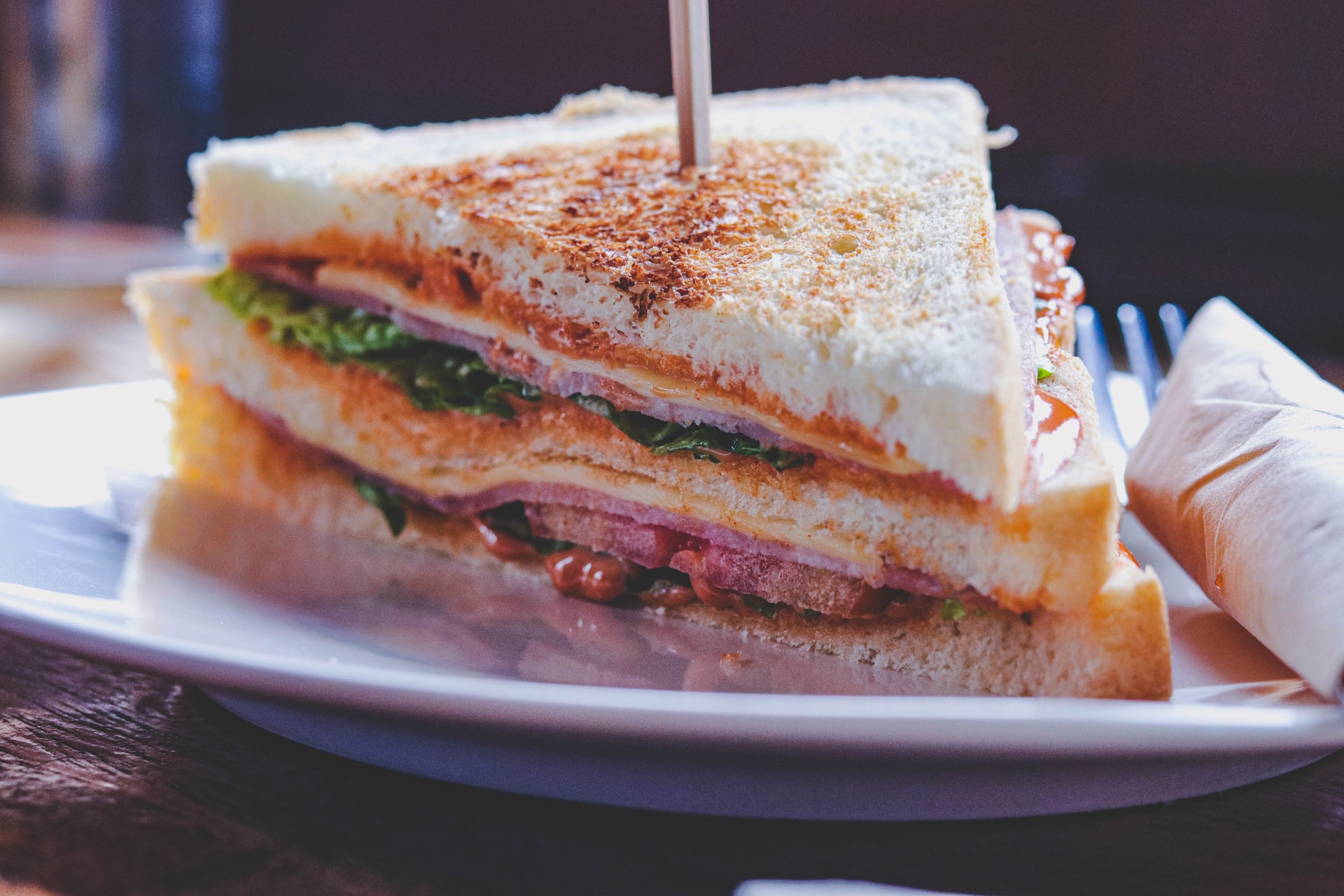 Sample hearty Irish pub fare outside the pub when you order out from Three Angry Wives. This popular 24-hour gaming bar in Las Vegas offers breakfast served from midnight to noon and dinner from 4 to 11 p.m. all week. 
You can't go wrong with a good sandwich. Sandwich offerings on the menu include the hearty Dublin cheesesteak sandwich, which features sliced New York steak topped with grilled onions, mushrooms, and your choice of cheese. The Paslawmi is a creative sandwich concoction containing grilled pastrami, melted Swiss cheese, tomatoes, coleslaw, and Thousand Island dressing served on grilled garlic-infused French bread. 
If you crave a hearty burger or some sliders, you're in for a treat. Try the Brigid Burger, which comes topped with pineapple, teriyaki sauce, and Swiss cheese. Additionally, the barbecue pork sliders feature hand-pulled barbecue pork with grilled onions and melted Swiss cheese. 
Salads feature a bevy of flavors and textures and include the barbecue chicken chopped salad, Caesar salad, tostada salad, spinach salad, and tuna salad. 
Contact: 702-944-4411
Tastes of Hawaii With Island Flavor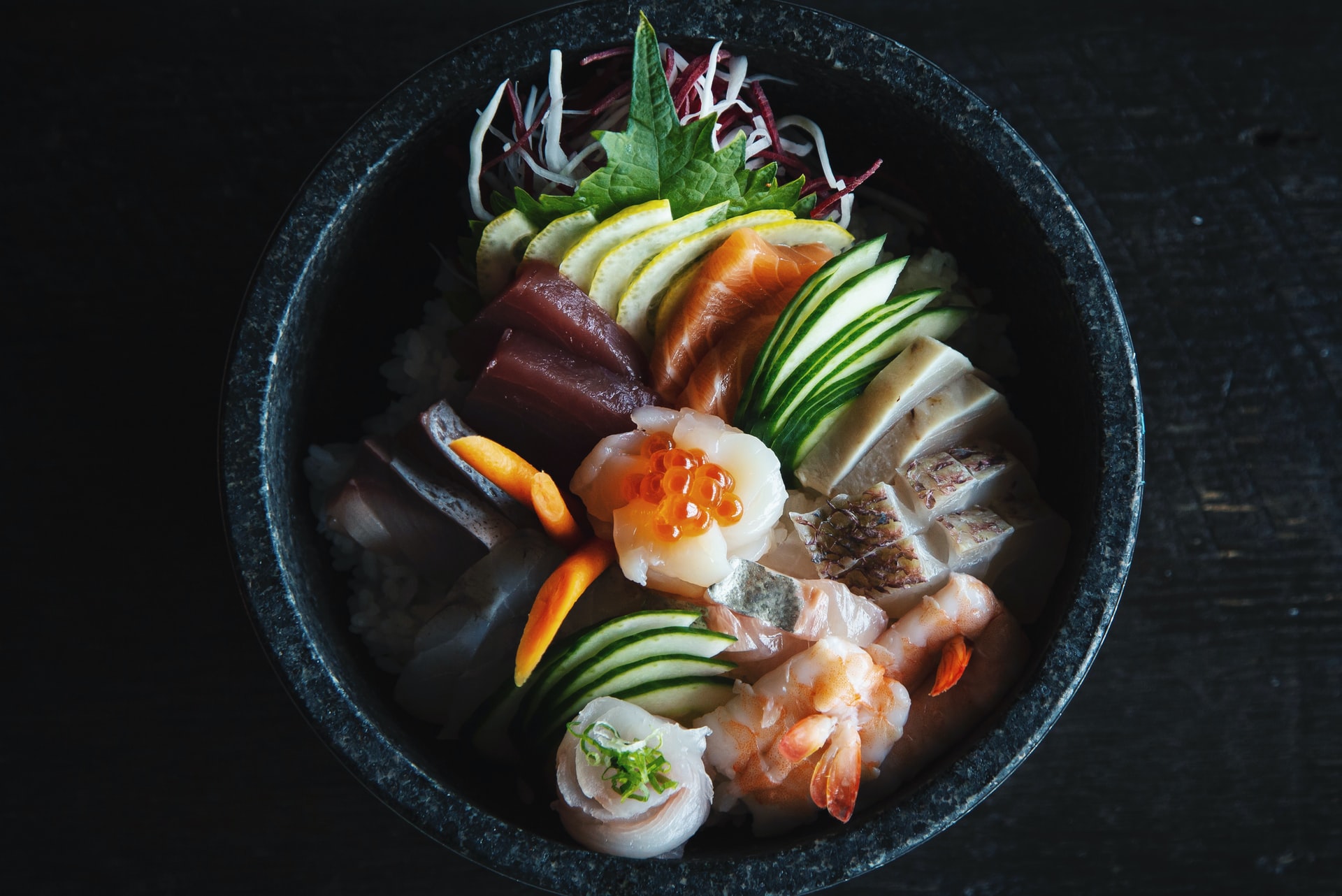 Las Vegas may not offer the surf and sand that you'd find on the Hawaiian Islands, but who says you can't transport your taste buds there? Based in Las Vegas, Island Flavor delivers imaginative dishes incorporating the flavors and textures of Polynesian cuisine. 
Wake up your palate with bold dashes of flavor from the Furikake Shrimp. Breaded with panko and furikake, this shrimp dish features accents of sweet chili sauce to create an unforgettable seafood specialty. Hawaiian roast pork is a sumptuous dish of slow-cooked pork accented with Hawaiian salt, cracked pepper, and brown gravy. 
Lighter fare for smaller appetites also exists at Island Flavor. The Island Flavor salad contains a blend of romaine lettuce with tomato, sweet potato, cucumbers, and wontons. Add teriyaki-glazed chicken or Chicken Katsu along with your choice of an Asian vinaigrette or a house sesame dressing. Perk up your lunch or dinner with a bowl of oxtail soup. Island Flavor's version includes beef oxtail with an oxtail broth served over two scoops of rice with grated ginger and chopped cilantro garnishes.
Grab some takeout from one of Island Flavor's three Las Vegas locations: 8090 S. Durango Drive, 8846 S. Eastern Ave., or 9650 W. Skye Canyon Park Drive.
Contact: 702-876-2024
Taste-Tempting Tacos With Los Arcos Tacos and Birrieria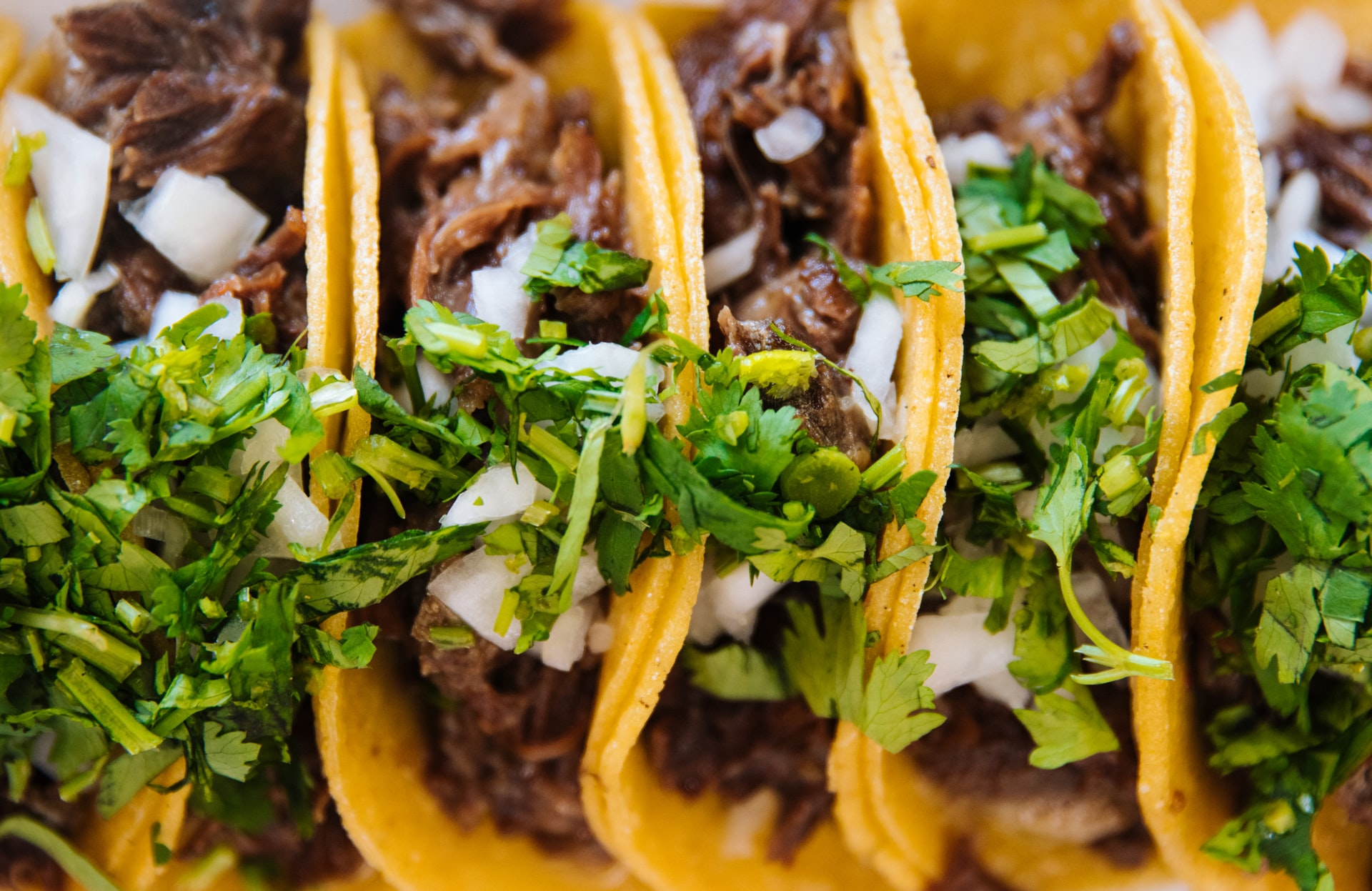 Give run-of-the-mill tacos a run for their money with Los Arcos Tacos and Birrieria. This hip restaurant offers just enough taco and birria specialties to put your taste buds in overdrive. The Pollo Asado taco serves up delicious asado-cooked chicken garnished with chopped onion and cilantro. Hearty appetites will appreciate the birria taco offering, which features Los Arcos' seasoned stew meat topped with chopped onion and cilantro.
In addition to tacos, you'll also find a selection of quesadillas served on masa harina or maize tortillas. Try the lengua (otherwise known as beef tongue) quesadillas or the tripas quesadillas, both accented with chopped onion and cilantro. 
Don't forget to save room for dessert — in this case, a heavenly slice of Flan Napolitano.
Contact: 702-586-6020
Get in Touch with Las Vegas Jewelry & Coin Exchange
When you're visiting Las Vegas, you can explore the diversity of cuisines like those presented here. What did you think of this list that our team at Las Vegas Jewelry & Coin Buyers put together? Did we miss a favorite restaurant of yours, one that Sin City regulars can't stop raving about? If we did, let us know. Please drop us a note – call us at 702-602-8492. Or stop in to say hi at 1405 W. Sunset Road in Henderson, Nevada. Dine deliciously in Las Vegas!
Tags: Order Food, Pizza, Takeout, Takeout Restaurants